Advanced Business or Ecommerce Website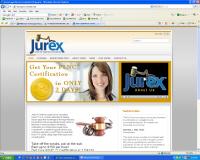 A website for "Multiple Business Types" with custom header, 7-20+ pages including alll of the features in our Basic Business Package with additional paged for more content and functionality. Loaded with advanced features and search engine ready code this site can be completed quickly with your supplied content.
Price: $2,500 and up
Development time is 14-21 days.
What you get:
Complete website formatted with your content
Custom designed graphic website header
Full ownership of code, software (lifetime) licenses and graphics
Pages created can be used for:
Primary website content
Ecommerce store
Forms and interactive content
Protected content for your clients
Advanced Features:
RSS content feed ready
Plug-in capability for advanced functionality
Audio & Video Ready
Blog capable – basic blog functionality
Search Engine Ready
Content Management System